I was checking out what was happening over at gencoupe.com & ran across this.....
Now for those not looking for huge #s, not wanting to spend a ass load of money, or want a DD that's not too tempermental, here ya go...
I figured i would post some of the comments from some of the guys over there, since they were pretty good....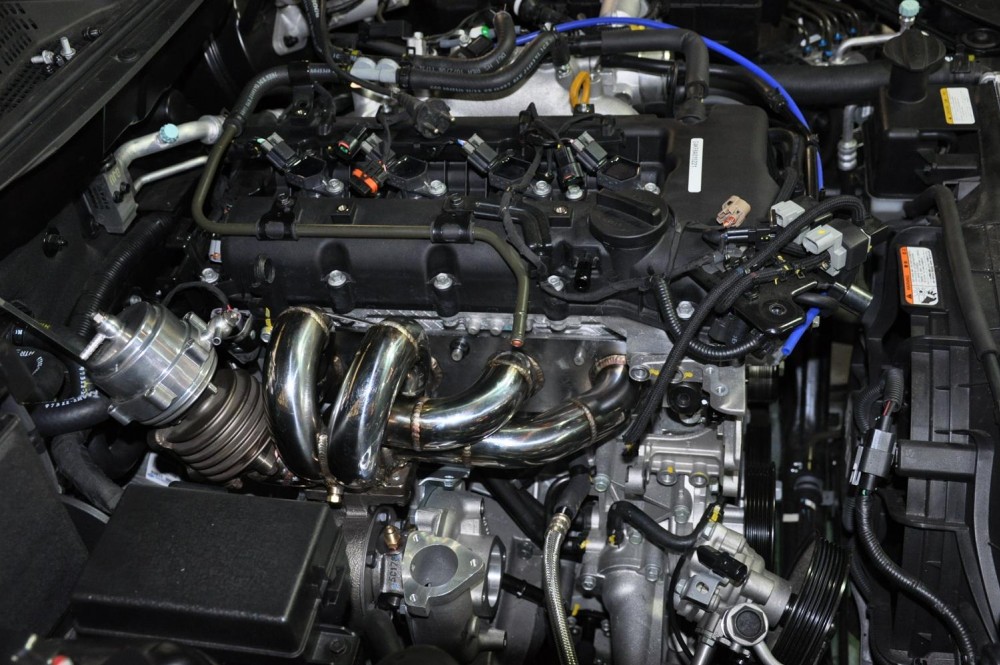 I don't have FireFox, so I couldn't get the dyno graph..
quote Galbi
"Stock exhaust
28RS turbo
Not sure about manual or auto"
"The location of the turbo is interesting. Most of the turbos we've seen until now are located above the exhaust manifold. However as you can see, this one is BELOW the manifold."
"BTW, this is on 1 bar boost."
quote ItalynStylion
"....the lower mounted turbo since some of it's heat will be wicked away from underneath the car and it wont cook the rest of the components in the engine bay."
"I think it would be worth while to ceramic coat the turbo manifold too in order to keep the heat from radiating in the engine bay. It would probably only be like $100 or so but it would make a ton of difference. Maybe even use some of that header wrap too. It would keep it substantially cooler in there."
quote cant stop spinning
"that is very interesting. i'm still yet to see this motor mount HKS was talking about that limits the size of the turbo. granted this one is pretty small, still makes good power, but its interesting that they went below the manifold for sure...."
quote FlesHBoX
"yeah I love this setup to the "on top" ones... very clean and it shows off the turbo manifold quite nicely "
quote Zguy
"what did it dyno for those of us that do not have FireFox?"
quote FRCDAIR
"
323.74 whp, 291.35 lb-ft
"
100% free webcam site! | Awesome chicks and it is absolutely free! | Watch free live sex cam - easy as 1-2-3