Vivid Racing and Cosworth Engineering USA have a very close relationship. We've been dealing direct with Cosworth since day 1, when they launched their US based operation a few years back. Cosworth develops, in my opinion, some of the best products for Subaru, Mitsubishi, Ford, Nissan etc. They're extensive R&D processes coupled with their long history in professional racing allows them to produce high quality and race proven products for street applications. When you think Cosworth, think quality, think reliability!
Cosworth has been working hard on being on the forefront of developing products for the 4B11 Engine. Below I have pictures of products already for sale on our site!
Pictured here, we have the 4B11 Cosworth MX1 Camshaft set.
Intake: 266 deg. 10.8mm
Exhaust:266 deg. 10.4mm lift
These cams can be seen on our site
HERE
.
These cams can be used with the stock valve springs, but for sustained high rpm use (road racing) or beyond the factory rev limit, Cosworth single valve springs should be installed (part# 20004844, MSRP $325).
+40whp peak to peak and +30 lb-ft. torque with a big improvement in power band width (these are slightly inflated Dynapack numbers though…).
THESE DYNO GRAPHS ARE NOT FROM VR, THESE ARE INDEPENDENT TESTS FROM ROAD RACE ENGINEERING USING MX1 PROTOTYPES.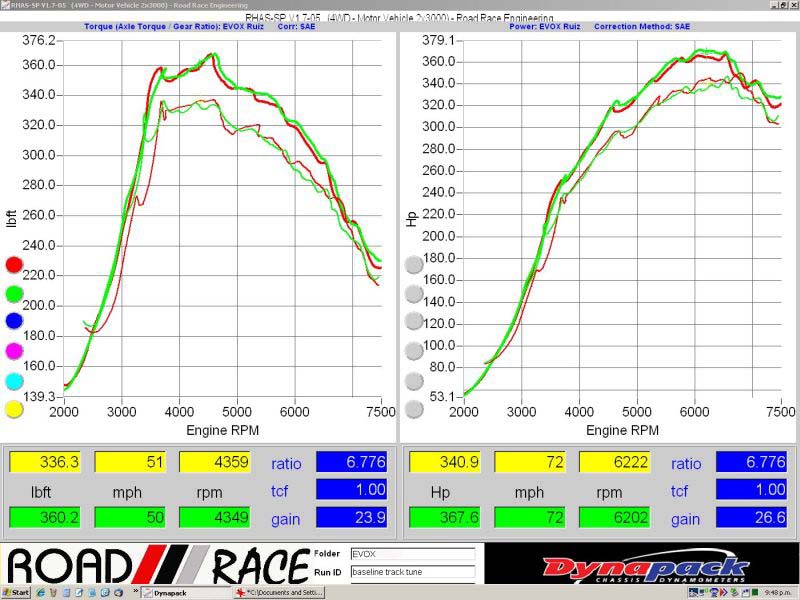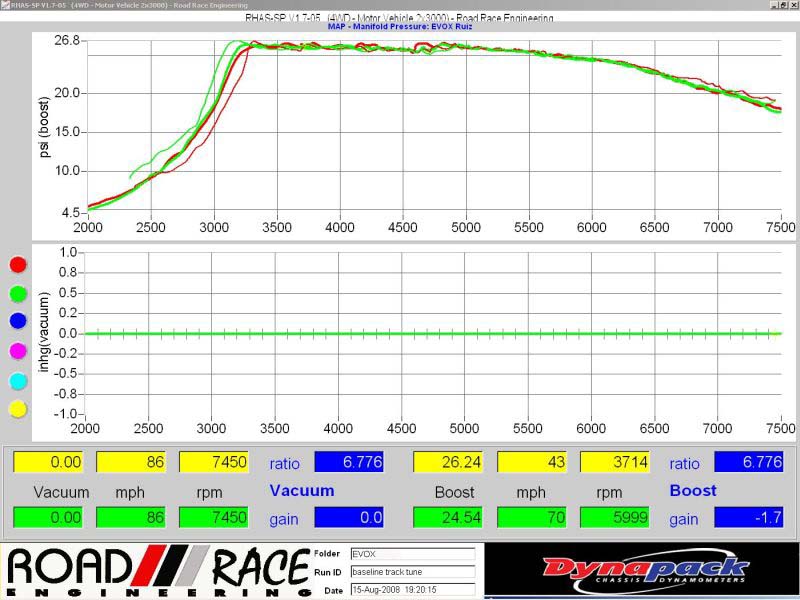 ..A little tweaking here and there...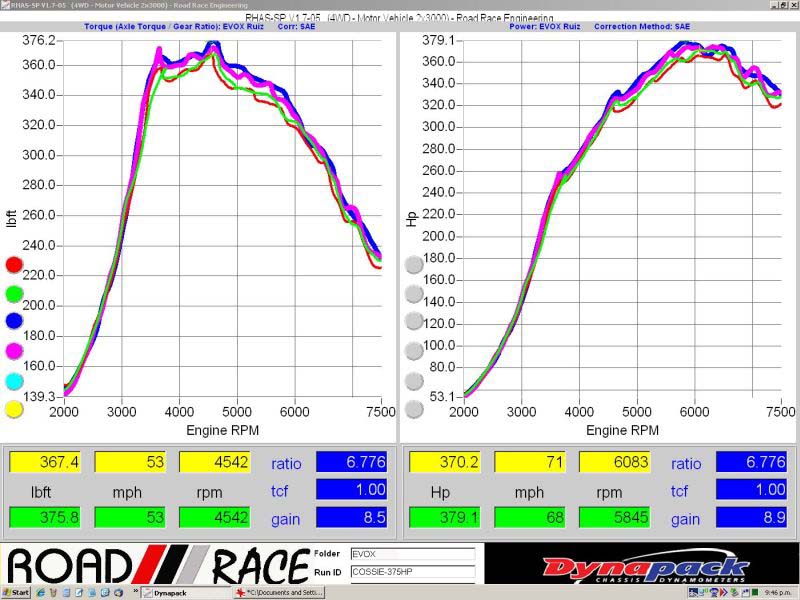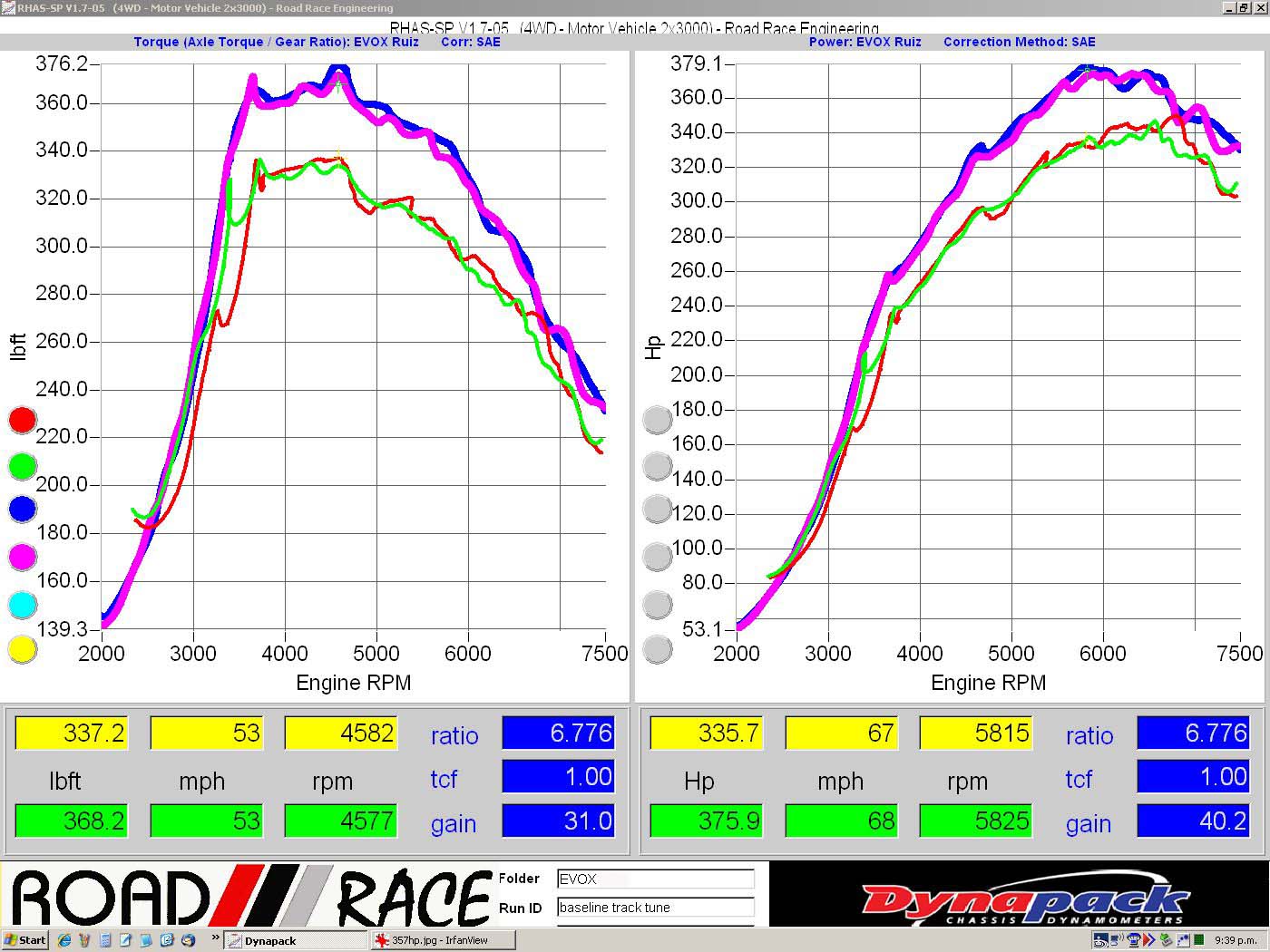 We're still awaiting info/numbers on the Cosworth MX2 grinds.
Cosworth is also manufacturing a Fuel Rail, as well as Head Studs. The fuel rail is a direct replacement for the stock rail with more flow capacity through the rail and can also be used when an external fuel pressure regulator needs to be plumbed in. The H-11 head studs are much stronger than the industry standard ARP 8740 head studs and are similar to the ARP L19 studs. L19 = fancy name for H11. Anyhow, the Cosworth studs have a proper dog tooth at the bottom (seats on cylinder block) to preload the fastener unlike the ARP L19 studs. Cosworth H-11 studs are available for SR20, 4G63, EJ20/25 engines.
You can check out more info on this stroker kit,
HERE
.
Feel like going big? How about stroking the 4B11 to 2.2 liters! The 2.23L 4B11T kit complete with crankshaft, rods, and pistons. The crank retains the ability to bolt on the factory crank trigger wheel, rods are 4340 chrome moly, and the pistons are a brand new forging specifically for the 4B11T and machined with typical Cosworth precision. The pistons also feature the Xylan green skirt coatings, polished decks, and are completely deburred out of the box too.
Though currently the differences in the Evo X 4B11T and the Genesis'
have yet to be disclosed
, if everthing does indeed bolt up to be the same, Genesis owners are going to have a HUGE head start in the tuning department. A special thanks goes out to Mr. Eric Hsu of Cosworth Engineering for the info into the 4B11 R&D.