Discussion Starter
·
#1
·
retrieved from gencoupe OP hkerekes
"I spent a few hours installing my V1 and remote mount today.
It was fairly easy and all i have left is to figure out a spot / way to mount the remote display.
First open the sun glass holder door and take the two Phillips head screws out from the opening. Then gently pry the whole light assembly out. There are two clips and it comes out really easy. Ignore the other wires hanging down i forgot to take a picture before i started the install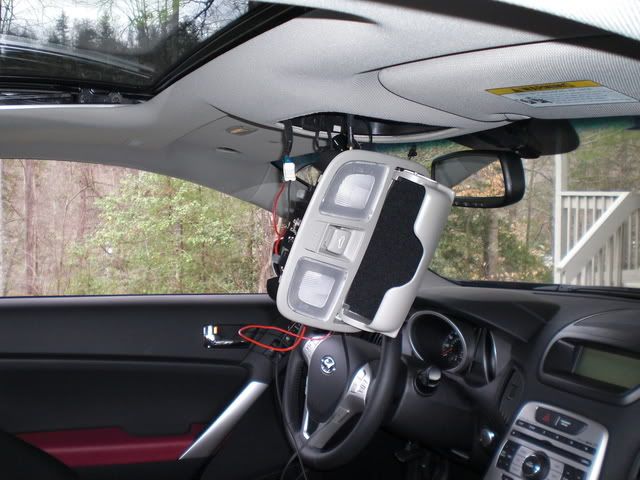 There will be two sets of wires/clips that attach to the light. Unclip each one. The left side controls the lights and the right side controls the sunroof.
Then take off the drivers side visor. There are two Phillips head screws on the mount and one screw on the catch/holder.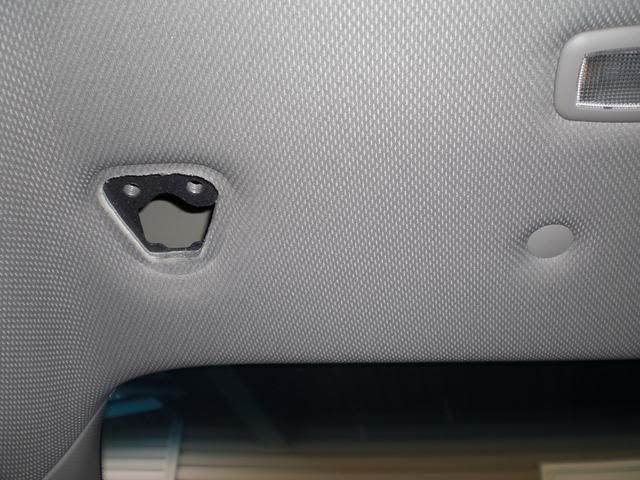 Now you can start fishing the wires thru the light opening to the front of the headliner. You will need to thread both of the "phone cords" thru. One is going to the radar detector and the other is going down the pillar, under the dash to wherever you mount the remote display.
You can gently push the headliner down from teh light opening and feed the wires thru carefully.
The pillar comes unclipped fairly easily with your hand. Just enough to snake the wire around
Then there is a rubber molding that you can peel off and slide the wire in the crack.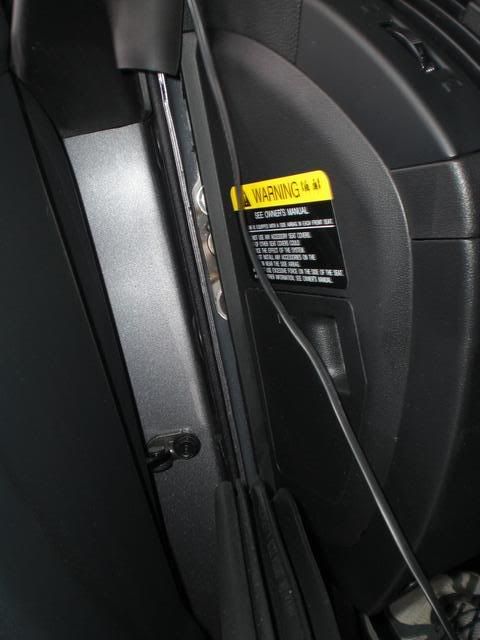 Now you have to start hard wiring the whole system. V1 supply's you with everything you need.
There is power at the light but its a constant supply, so that will keep the radar detector on and run down your battery. Luckily there is a sunroof that has a switched power source. If you don't have a sunroof the mirror may have a switched source but i don't know since i didn't need to check.
That is the connector for the sunroof motor.
The red wire is the switched power source.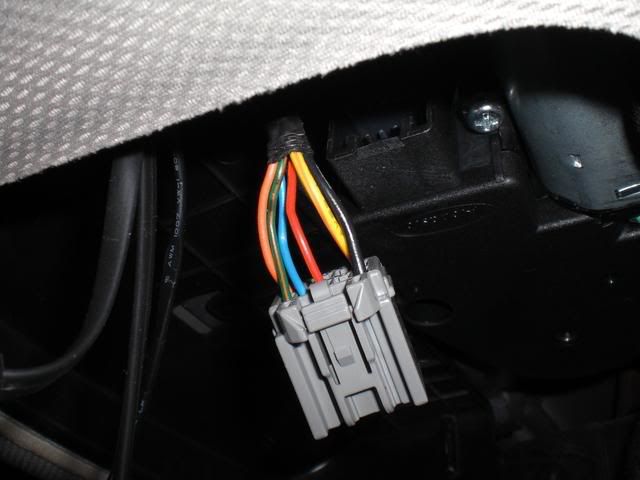 Just use the blue clip they provided and plug it back in.
Now all you need to do is find a good ground. The clip to hold the visor in place gets bolted to the body of the car.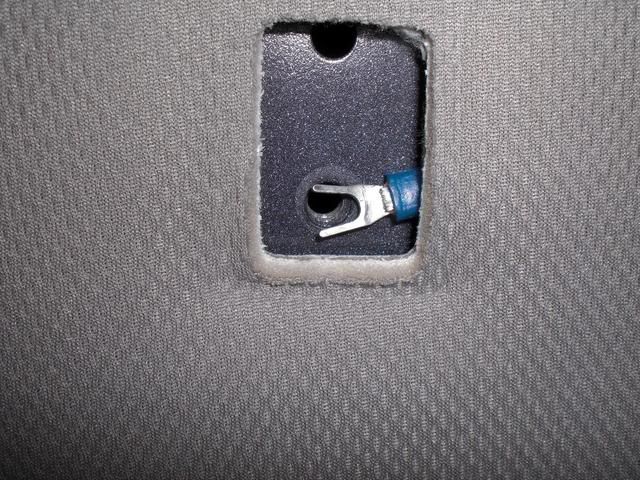 The paint on the body is actually fairly thick but it came off easy.
There also is plenty of room in the headliner for the wiring / connector for the V1 wires. This picture shows everything wired up and all you see is the blue connector going to the sunroof motor.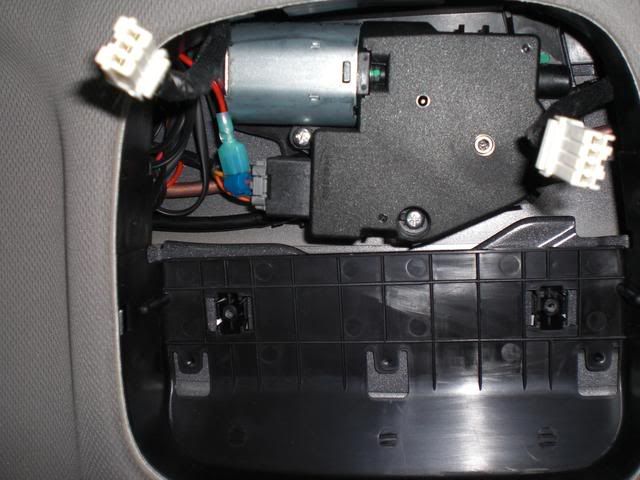 The rest is just attaching the V1 and mounting the remote display. I didn't try the suction cups above the mirror because i figure that coating will block the radar signal. I don't notice it where it is now while driving anyway."