Discussion Starter
·
#1
·
Where to begin, oh I'll start by say hi names Adam I live in NC go to school in Fayettenam live in Raleigh though. I'm a Pharmacy Tech. at Walgreens. I drive a 2003 Hyundai Tiburon, yes i am on Newtib and Newgen and importsnc and various other forums! I found this site through google, bushur racing, and newgen also. I'm here to kinda collect information for importsnc really cause I actually had a huge movement of KDM on their site so they made a KDM section. I may or maynot have additional info to give I'll definitely be contributing though as I find info from Korean aftermarket sites.
Guess I'll lead into my car from there, like I said I drive an 03 Tiburon, here are the mods:
Exterior
VIS Terminator Hood
Ark Shorty antenna
K Sport GT Pro Coils
05-06 headlights
05-06 front bumper
Interior
Ark Short Shifter
KJB brushings
Engine:
Injen CAI
DC Sports Headers
Greddy Evo 2 exhaust (will change got damaged in wreck I had)
VHR clutch with lightweight fly
Import Shark front strut
Future plans:
Hi-Cams from Pross
stage IV heads NGM
IV lower/upper IM NGM
and hopefully getting rid of stock rims and tires lol!
For my next car unfortunately I don't want to get a Gen quiet yet. I'm looking into a S15 to import over and make into a time attack car for VIR events and Road Atlanta. Strictly a race car so don't flame and claim it's not possible to have one imported, if it's registered as a race car he can happen.
Pics are in order I guess: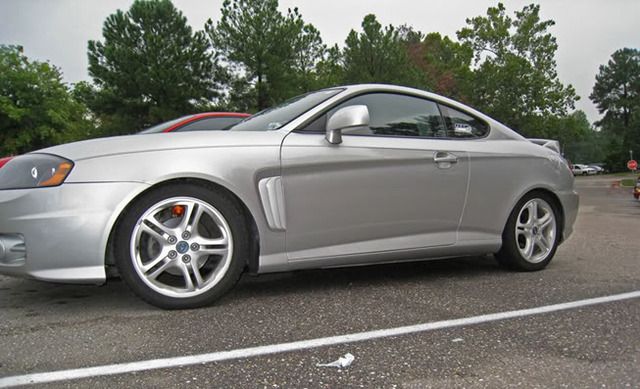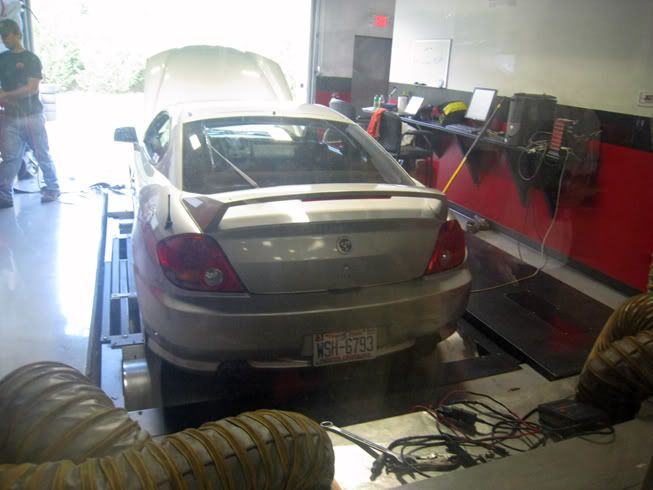 Untuned